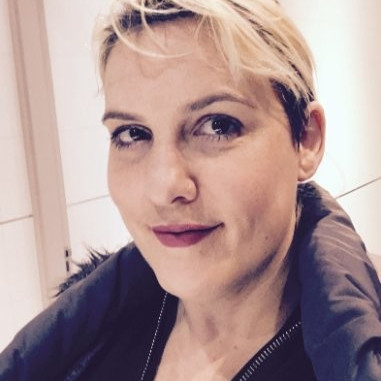 Over the last 3 years, I have endeavored to honor the WASPA membership, serving in various capacities on both the Board as well as then Mancom.
Serving as Treasurer the past two years, steering major cost-saving initiatives that drove the WASPA financial position from strength to strength, year on year. I have also been instrumental in implementing key strategic WASPA initiatives to future-proof WASPA as an organization for the long-term, namely: extensive supplier review to ensure all supplier activities are aligned with current WASPA policy; re-enlisting WASPA contingency to yield stronger returns that assist to boost budget
performance; as well as overseeing two successful budget seasons bringing the last financial year to a positive position.
As a direct result of the above-mentioned initiatives, WASPA is now in a much stronger position for the coming financial year. A financial position that will allow WASPA to introduce more strategic changes to the organization and management thereof in order to ensure the organization functions as an independent authority for all players in the industry alike.
As Chair of Codecom and Fraud portfolios 2018/19, Lianda Holleman has been a key contributor in the steering of WASPA. She is responsible for several key Code of Conduct changes such as incorporation of industry-known best-practice of management of affiliate marketing activities; in so doing formally incorporating more stringent requirements where a content provider have been implicated in such activities. She also chaired the proposal for the anti-fraud best practice measures review by external security experts and actively guided the oversight of this initiative. Furthermore, as a passionate proponent for socio-economic inclusion, she has spearheaded the internship initiative serving as the main component of WASPA's corporate social responsibility, now in its third year running. The initiative continues to further assist in upskilling scarce resources to contribute to the industry and in benefit of all players in the market.
Lianda has 20yrs experience in the digital environment including design, development, advertising and business development. She has spent the past 11yrs honing her skills and experience in the mobile industry moving from Marketing Manager to Business Development. She has played an active role in maintaining the then Buongiorno SpA and re-affirming Docomo Digital's industry-leading position in the market and is responsible for maintaining strategic relationships with all key stakeholders involved.
A brief extract from the former Chairman of WASPA, Mr Gregory Brophy, reads: "Ms Holleman understands complex technology, problem solving, marketing and finance at an executive level. She negotiates with clear objectives, getting things done, successfully time and time again."