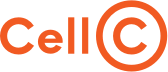 Cell C launched its operations in 2001, seven years after the launch of the two incumbents, Vodacom and MTN (launched in 1994). A fourth mobile operator, Telkom Mobile, a business unit of Telkom SOC SA Ltd, launched its operations in 2010.
In spite of penetration of over 140% of mobile services in South Africa, growth – particularly in the prepaid market – continues apace. Cell C itself grew its mobile subscribers from 9 million in 2012, to over 20 million by July 2015.
The momentum and success of Cell C's pricing strategy over the past two years with its core consumer values of honesty, simplicity and transparency, has resulted in a positive customer response.
WASPs
A Cell C WASP creates and distributes mobile content to subscribers via our network and infrastructure. WASPs can generate revenue by providing premium content that subscribers are willing to pay for, such as:
Ringtones
Mobile wallpapers
Horoscopes
Jokes
Mobile downloads
Interactive voice prompts
News and traffic updates
Glamour content
Location based information, such as the location of the nearest restaurant, police station, etc