The Human Risk in Cybersecurity
Published on: 18th Nov 2020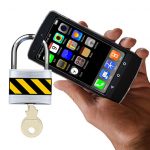 Interview with Hi-Tech Security (18 November 2020)
Smartphones and tablets have become normal accessories to most people, to the extent that it isn't unusual for someone to have more than one device and/or SIM card for different purposes. And while the utility of these portable devices is immense, this normality has resulted in many people putting themselves at risk in their day-to-day use of these gadgets.
Ilonka Badenhorst, GM of the Wireless Application Service Providers' Association (WASPA), explains that cybersecurity is not top of mind when people use their mobile devices. Some people have the misconception (as many do when using computers and laptops) that if they have an antivirus application on their system then all will be well.
Go to the WASPA Press Release Archive.