WASPA Welcomes New Perspectives
Published on: 19th March 2020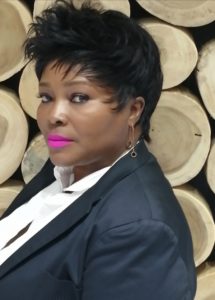 South Africa's Wireless Application Service Providers' Association (WASPA) welcomes a new Board member in the form of telecoms industry veteran Doris Mogotsi.
Elected at the March Annual General Meeting (AGM) of SA's non-profit mobile content and applications industry representative body, Ms Mogotsi will head up WASPA's Membership Portfolio for 2020/2021.
As SA's mobile industry begins a new customer-centric phase anchored on affordable access to mobile data, Ms Mogotsi's 360 degree mobile industry experience will prove invaluable to the WASPA Board. From humble beginnings in an MNO (mobile network operator) call centre at the very dawn of cellular in South Africa, Ms Mogotsi transitioned to the WASP (Wireless Application Service Provider) environment where she helped develop new value-added services and ultimately managed relationships with key WASPs.
Current WASPA chair Greg Brophy, who is now serving the second year of his two-year term, welcomed WASPA's new Board member and congratulated James McNab (Telco Affairs Portfolio), Conrad Geldenhuys (Communications Portfolio) and Michiel Huisamen (Vice-Chair and Wholesale Portfolio) on their re-elections to new two-year terms.
Mr Brophy would be familiar to local mobile industry watchers as the founder of numerous successful mobile content and applications firms. Mr Brophy's industry experience includes the launch of IOL which he grew into SA's biggest online portal. A London Stock Exchange listing followed the purchase of a majority stake in mobile firm iTouch.
"WASPA's mission of creating a sustainable and equitable mobile landscape that values consumers while advancing the interests of the diverse mobile firms that make our WASP industry so exciting can only continue by introducing new thinking to steady hands. I am confident our 2020/2021 Board is perfectly-suited to tackling the challenging year ahead," said Mr Brophy.
In terms of WASPA's Constitution, four of the Association's previous Board members were required to stand down at the March AGM. The remaining three will each serve for one additional year, until the 2021 AGM.
Information on the structure of the WASPA Board is outlined in Section 6 of the WASPA Constitution (https://waspa.org.za/about/constitution/) and this is followed by information outlining the duties of Board members.
In addition to Mr Brophy, the Board members now serving the last year of their two-year term are Anthony Ekerold (Code of Conduct Portfolio) and Lianda Holleman (Treasurer and Finance Portfolio).
WASPA was founded on 26 August 2004 with the full support of the three SA mobile network operators (MNOs): Cell C, MTN and Vodacom. WASPA has a detailed Code of Conduct which all members must adhere to and a well-established formal complaints process that is central to responsible self-regulation. See www.waspa.org.za.
Go to the WASPA Press Release Archive.